Viking III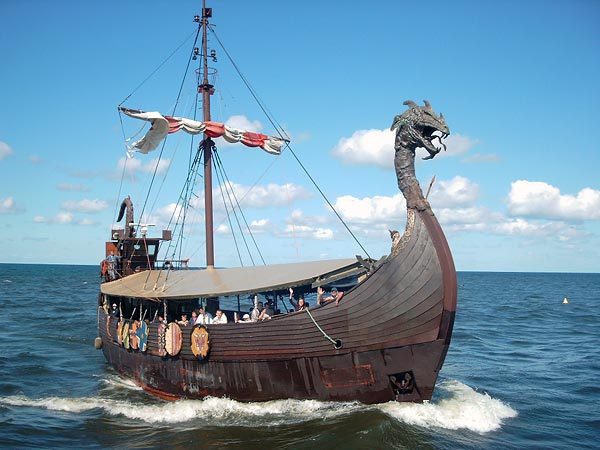 In the summer we offer cruises from Międzyzdroje Port in Pomorska Bay aboard VIKING III that looks like Viking ship.
If the weather conditions are good we stay at the end of the pier in Międzyzdroje and offer 45 minute cruises from 11:00 o`clock until sunset. In case of stormy weather we are at your disposal in Świnoujście Port at Nabrzeże Włądysłąwa IV (by Bielik ferries) where we start our 1 hour cruises in the port.
It is possibility to go on a cruise on the Viking III from Świnoujście (Nabrzeże Władysława IV - by Bielik ferries) at 9:30 to Międzyzdroje (one way only). The cruise takes around 1,5 hour. Cost per person - PLN 25.
On board you can find a bar that serves cold and hot drinks. On request we organise charter cruises: anniversaries, company and integration parties, where you can have fun to the music and admire the view of the Baltic Coast from the sea.
For organised groups we offer attractive discounts and guides for teenage groups for free. Feel invited to go on a cruise with us where you can experience other attractions available only for those chosen by Neptune!